Unlike in its origin, Singapore aren't really psyched up about Halloween. Although in recent years, I do notice Singaporeans start dressing up for parties in the club or home-based, as well as shops decorating their premises with webs and stuffs. Who knows, maybe our future generations will start going around for treats-or-tricks.
Anyway, here are seven things I came across and love from this horrific season.

(Image Credit: The Dainty Squid / fall goal list : decorate for halloween!)
These expressive pumpkins are SO adorable! I want to adopt one, especially the pumpkin on the right!

(Image Credit: Disney Family / 13 Creepy Halloween Treats)
Initially I thought this would make a festive gift for colleagues at work. Sadly I got busy over the weekend and with the major X still happening in my private life, I did nothing in the end. Does this start to sound like excuses?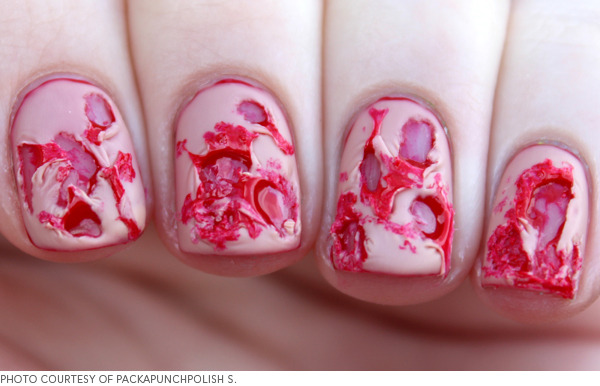 (Image Credit: Beautylish / WHAT A VAMPIRE'S NAILS REALLY LOOK LIKE)
Seriously, why are people so innovative even on beauty section?!

(Image Credit: The Daily Bunny / Bunny Is a Wizard for Halloween)
Awwww! I should've gotten one and make Xiao Bai a wizard!

(Image Credit: ThumbelinaWorkshop / Halloween Handmade Raccoon Baby Costume, Toddler Costume, Kids Costume)
Take my money! The boy is included, right? *raccoon eyes*

(Image Credit: Pinterest)
They weren't wrong when they say Halloween is the time to slut it up. It applies to every form ideas.

(Image Credit: justjasper)
Instant love when I saw this. Manliness level up! The face on Mulan is damn epic. Haha!
So what did you spy this Halloween?